Looking for a Professional Grade Free Joomla! 1.5 Template?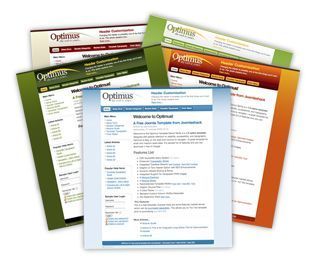 Joomlashack's latest free Joomla template features 800/1024/Fluid layout options, custom column widths, and is loaded with beautiful typography and other convenient options.
If you like how Optimus performs, you can easily upgrade this great template with the pro version – includes suckerfish menus, graphic source files, and 5 color variations!
Even better? This Joomla 1.5 template is available for free for you to try! The quality of this free template exceeds many competitor's commercial ones! If you like it, check out our pro version of Optimus.
Check out Optimus!